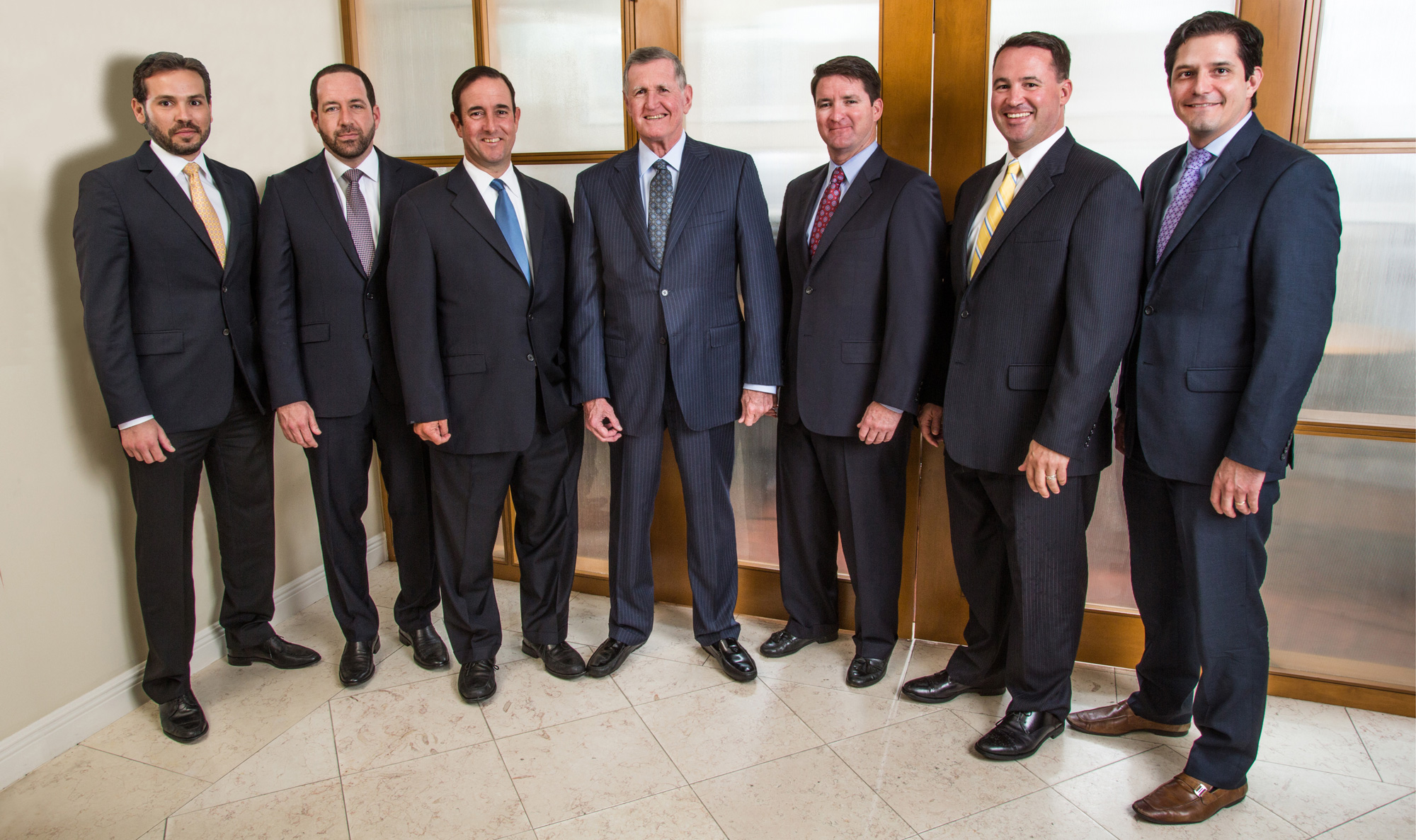 The Haggard Law Firm, P.A. represents the rights of people permanently injured or killed through the fault of others. We are passionately committed to our clients and stress the highest level of personal service, professionalism and case preparation. It is our top priority to develop and maintain a sound attorney/client relationship founded on mutual honesty, trust and teamwork providing the best results for our clients.
Our firm handles all categories of personal injury claims, including those related to premises liability, automobile accidents, wrongful death, negligent security, liquor/bar liability, and pool drowning/drain entrapment incidences, airline disasters, medical malpractice, sports injuries, and products liability. We serve our clients in state and federal courts throughout Florida and around the country. We are also involved in cases in several international jurisdictions
While we represent our clients aggressively, we are committed to maintaining the highest ethical standards of professional representation and civility in the practice of law. This tradition is recognized both outside and within the profession. Senior Partner Wm. Andrew Haggard served as a member of the Florida Commission on Ethics and has held senior positions in the International Academy of Trial Lawyers. He is regularly selected by his peers for listing in the publication "The Best Lawyers in America." He, as well as our firm as a whole, also have received the distinguished "AV" rating from the Martindale-Hubbell Directory, which is based on evaluations by other practitioners in the community and represents the highest rating obtainable. Our firm has also been recognized by several well-respected legal publications as being one of the leading plaintiff trial law firms in the country.
Managing Partner Michael Haggard has also held numerous leadership positions including serving as past president of the Dade County Trial Lawyers Association (now known as the Miami Dade Justice Association) and serving as the 50th President of the Florida Justice Association.
We believe that representation of injured persons does not stop in the office and in the courtroom. Whenever possible, we work with the legislators of the State of Florida to implement law that permanently preserves and protects the rights of the public against injury and harm. This proactive approach mirrors our dedication to our clients and their causes. We have been honored that some of our verdicts have led to changes in the law, helping to protect the general public from unreasonable harm.